Velocity
---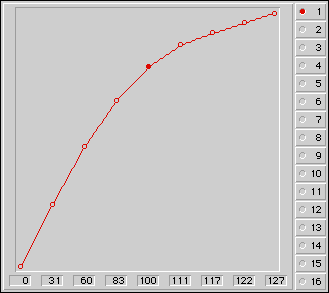 "Velocity" is an application for the Macintosh which allows you to change velocity value of incoming MIDI Note On message. If velocity curve of your MIDI master keybord doesn't match your synth module, by inserting this application in between, it sounds better.

One window has 16 velocity conversion tables for 16 MIDI channel. If there are two or more windows opened, "Velocity" chooses velocity conversion tables in the frontmost window.

Feature :

Fat Binary.
Macintosh Drag and Drop aware.
Requirement :

Macintosh with 68020 or higher/PowerPC
System7 + QuickTime or System7.1 or later
Apple MIDI Manager
Latest version : 1.0.3
If you wanna get it, click Here and save this link.
(Japanese version, click Here.)

Online Registration

---
Back to Setsu Home Page
---

Mail Address : setsu@tcp-ip.or.jp