In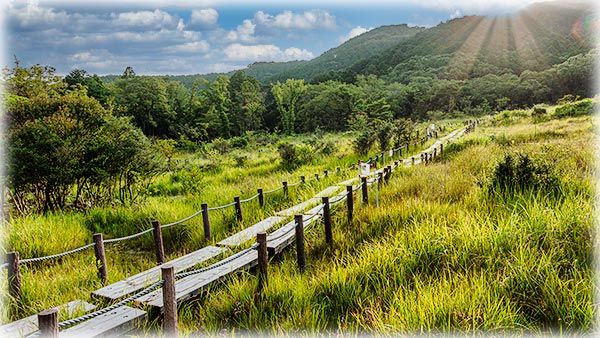 Welcome to Imou Bog
A miniature Oze in Tokai Area
---
$@!!(JImou Bog is situated in the suburbs of Toyohashi City , Aichi Prefecture. It is called a miniature Oze.
The area spreads in five hectares of fields.
There grow about 250 kinds of plants; alpine plants like Mikawa Baikeiso and hygrophyte plants. It makes a natural garden with flowers of each season.
$@!!(J On the 28th of February, 1992, Imou Bog was designated as a natural asset of Aichi Prefecture.

---
Life in Each Season
---
Send your comments or opinions to yoshida@tcp-ip.or.jp by E-mail.


(since Nov.15,'96)