---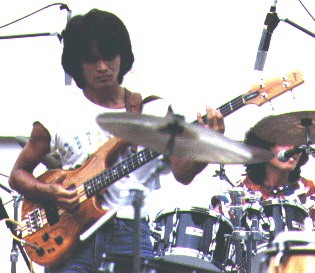 long long time ago...
---
My name is SUZUKI, I had HONDA motorcycle, I was born in the city next to KAWASAKI, and I'm working at YAMAHA.
Isn't it fun?
---

Profile

Photo Gallery

Digital Photo Gallery

Setsu Diary (in Japanese)
---
My Applications for Macintosh
---

Dave Benson's Music Links...
---

Opcode Systems Home Page
---
MIDI Sequencer software (Shareware) for Mac by Mr.TONTATA
---
Back to TCP User's Home Page
---

Mail Address : setsu@tcp-ip.or.jp