Last Updated 15, Jun 2007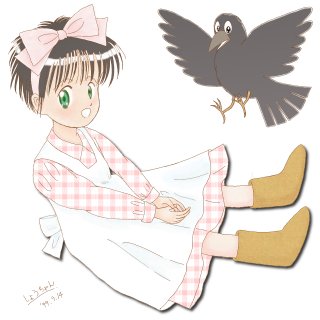 This page is written in Japanese (ISO-2022-JP), CSS1 (Cascading Style Sheet level 1).
Girl's comics(shoujo manga) and anime site. This page contains my drawing CG gallery, Java KISS (KIsekae Set System: `changing clothes' simulator) and Xhime(Resident Hime-chan for X window system).

Thanks for your access!

since 9, Feb 1997.
---

Copyright (C) 1997-2007 Shochan-Nakayama. `Graphic images' are NOT public domain. No reproduction or republication without written permission.
e-mail: shochan@tcp-ip.or.jp